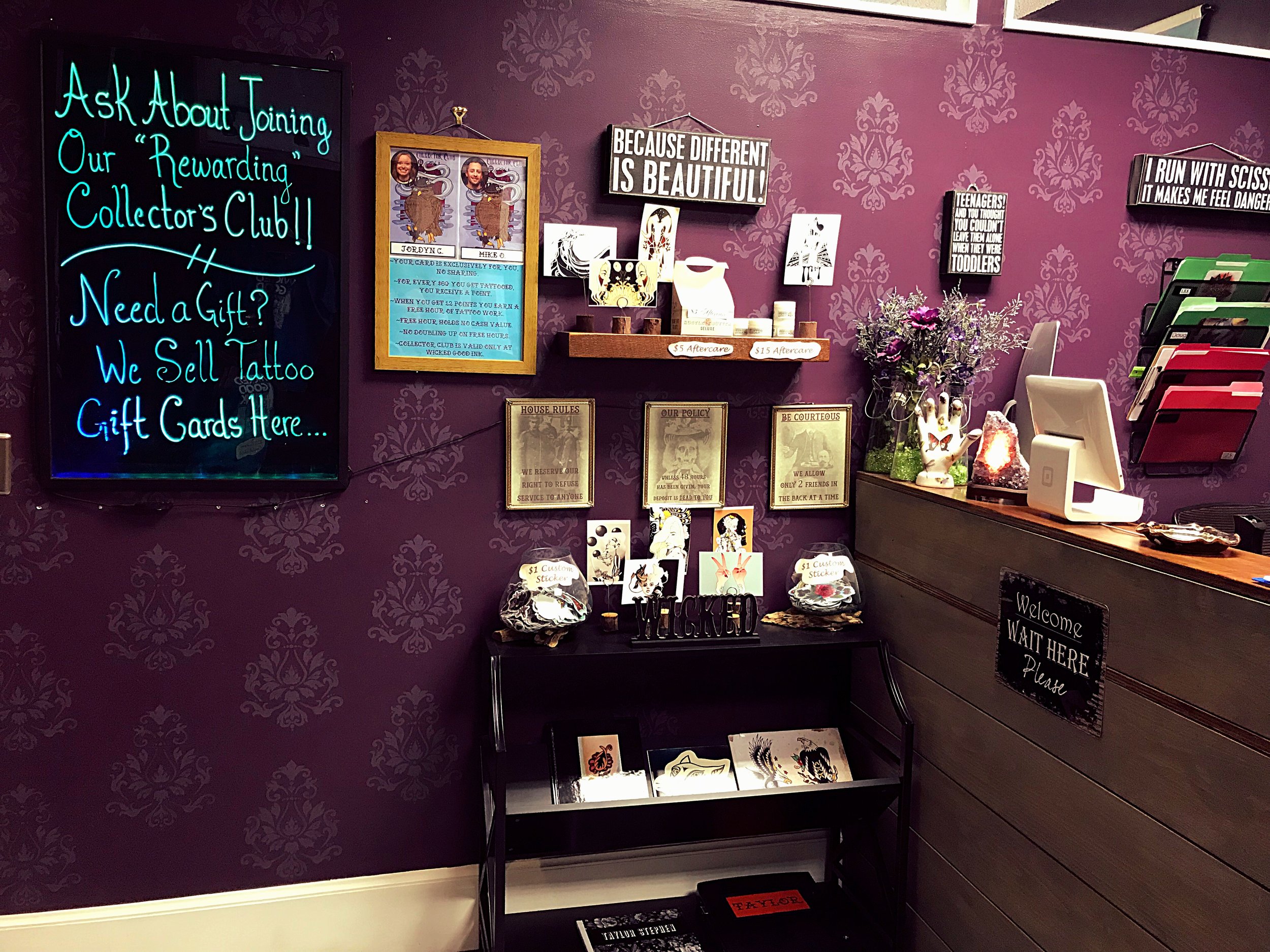 Wicked Good Ink is able to offer you the best, most diverse set of artists who are all able to create your next custom tattoo idea.
Are you ready to enjoy being tattooed in a comfortable and spacious setting?
Are you looking for great line work and shading?
Do you want to collaborate a custom piece?
Wicked Good Ink offers all of these amenities, making us a GREAT CHOICE for your next tattoo!
Interested in booking an appointment? Please fill out the form below, thank you!
Due to Volume: Responses usually take 3-5 Days. Thank you for your patience, it's appreciated.
p: (207) 420-5578
(only Voicemails are returned)
e: wickedgoodink@gmail.com
(only for GENERAL QUESTIONS, not tattoo requests)
address: 50 Exchange St. (second floor)
Portland, Maine 04101
hours: Wed-Sat: 11:00 am-7:00 pm or Sun: 11:00 am-6:00 pm (closed on Mon/Tue)